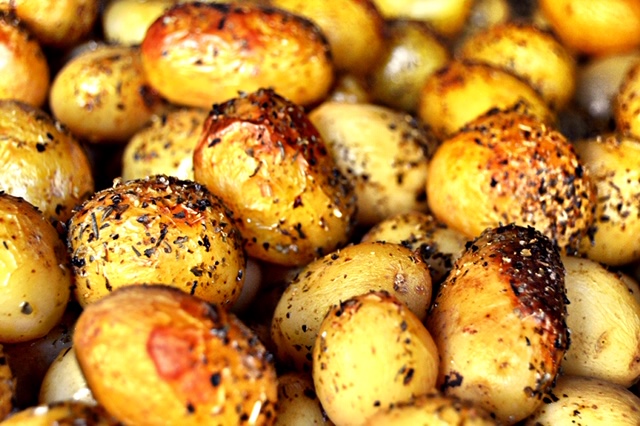 Are you hosting a community event in Acton or looking for a great menu for a private party? If you have been feeling at a loss as to what catering option would be the best for your guests, the Hog Roast Acton team are here to reassure you that if you hire us for your event, you will get everything you want in both the standard and style of food, and the high quality service that you deserve for your day.  We are the front-runners in hog roast catering in this part of West London, and we have polished and refined this rustic cooking method to bring it firmly into the 21st Century by combining our perfectly cooked slow roasted pork with stylish menus that take into account a broad range of dietary considerations and the varying tastes of our diners in Acton. This means that we can offer you the best hog roast experience in the area, along with a menu that is guaranteed to hit the spot with everyone, whatever the occasion. Our food is ideal for large outdoor events, but we are an equally viable catering choice for smaller and more formal occasions taking place in indoor venues.
Going Above And Beyond With Hog Roast Acton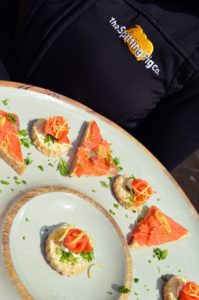 The Hog Roast Acton team always give it our all for every event we cater for and we offer bespoke catering solutions that will suit your event perfectly. If you have guests who would prefer a different meat option, we have plenty to choose from, including sirloin of beef, free range chicken, spring lamb and festive turkey. All of our meats are prepared using our signature slow cooking method to maximise their tenderness and taste, and as with our classic pork, they are all sourced from ethical suppliers. We also cater very successfully for vegetarian and vegan diners with our tempting selection of meat and dairy-free dishes as well as being able to alter any part of your menu to accommodate individual requirements. All of our food is freshly made on-site using the finest locally sourced produce available.
Whether you want a 3-course menu for your wedding reception, hearty hog roast sandwiches for a local outdoor event or a buffet for a family party, the Hog Roast Acton team can offer you your ideal menu for any event in Acton.