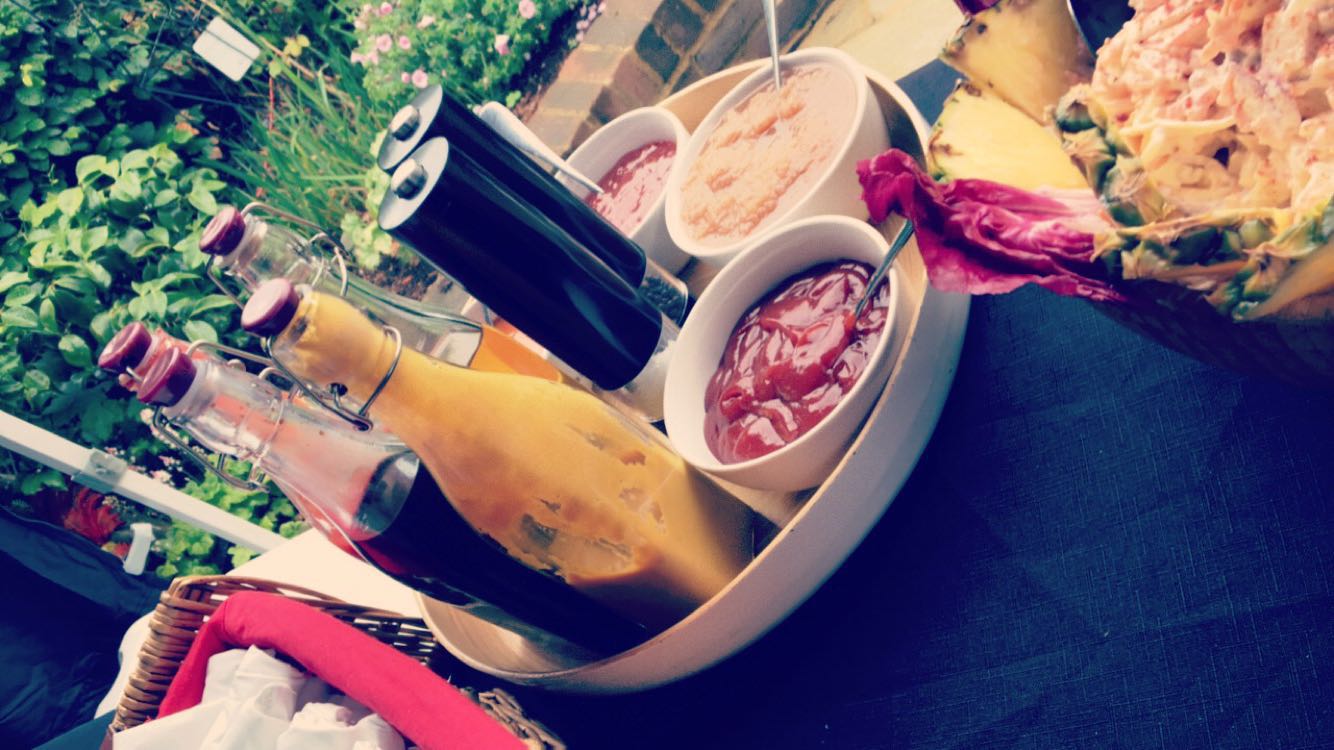 People love to come together and celebrate a special event or occasion while enjoying delicious food, especially when gathering around to enjoy a succulent, flavourful hog roast roll!
Birthdays, Weddings & Corporate Events
Being left in charge of arranging the catering for an upcoming event whether that be a birthday, a wedding or even a corporate event, can still be a very stressful time for the host. Needing to make sure you have catered for every dietary requirement, and often wondering if everyone will like what you have chosen. Well here at Hog Roast Uxbridge we have the perfect solution for you with our hugely popular hog roast catering services. We cater for any dietary requirement (with prior notice) and ensure that every guest goes home with a full belly having enjoyed their meal.
All of our menus have been created with you in mind, our valued customers. We have creatively designed a range of menus that are perfectly suited to all occasions. You can choose from a very informal buffet for a summer garden party to formal sit down wedding catering with a number of courses, even including canapes. Regardless of what you decide to choose and how you decide for us to serve you can rest assured that all of your guests will be impressed, stuffed full of hog roast and thanking you for putting on such a wonderful meal.
Why Choose Hog Roast Catering?
A hog roast is the centrepiece to any party and creates a fantastic added theatre for your guests. Choose from a range of meats that can be slowly roasted in their own juices, packed full of flavour, or our spit roasted meats with our signature rubs and flavourings to create a truly succulent, enjoyable Spitting Pig roast!
Although our hogs do take centre stage we offer so much more amongst our menus, our wide choice of bread rolls, selection of sauces, fresh salads and range of accompanying dishes, some might say there's too much to choose from. All of which can be topped off with one of our finest desserts, that's if you have any room left!
Cook Your Very Own Hog Roast
When it comes to catering there are many people who hold a great passion for food and love to cook themselves. Maybe you are torn between wanting the delicious flavours from a hog roast, but you want to cook yourself? Well this is where we can still help with our Hog Roast Uxbridge Machine Hire service.
If you are looking for something that gives you the ability to impress your guests, feeding large numbers while being cost effective, then it couldn't be easier. We even deliver and collect the machine with the gas bottle and even the pig if required so you are fully equipped to cook a delicious roast. Our expert chef will even give you a few hints and tips when delivering the machine to ensure that everything goes as well as it can for you.
So regardless of what you are looking for, Hog Roast Uxbridge are more than happy to help to provide you and your guests with a hog roast experience that you won't forget!