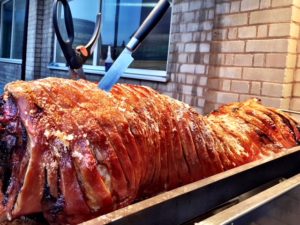 If you are looking for the ultimate hog roast experience in Hendon, then you have come to the right place. Here at Hog Roast Hendon we specialise in the age-old art of spit roasting meat and we have added our own unique twist by incorporating it with contemporary menus that are perfect for any occasion. Our traditional hog roast sandwiches served with crispy crackling and our velvety homemade apple sauce are the perfect catering option if you want to feed a lot for people for a very reasonable price without compromising on quality. Because we always prepare out meat on-site, our friendly team contributes to creating a sociable atmosphere for any event and we love chatting to our diners whilst we are serving up our unbeatable pork. Our hog roasts are considered to be the best in the Hendon area because we are very careful about choosing the highest quality, ethically reared meat and we have the best hog roast chefs in the business cooking it for us. We also design and manufacture our own catering equipment, and our range of machines are capable of being used in any environment as well as aiding us to create a vast range of other dishes in addition to our signature hog roasts.
Tailored Party Menus With Hog Roast Hendon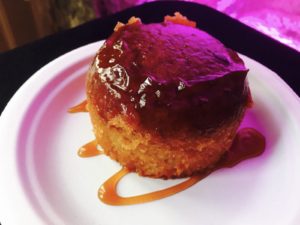 If you are hosting a private party in Hendon or you are seeking a superior mobile catering option for a special occasion, the Hog Roast Hendon team are equally up to the task. We offer an exciting range of modern menus that are created with the diverse tastes and dietary requirements of our diners in mind. You can choose from an enticing selection of other slow roasted meats, as well as our own unique version of barbecue classics, in addition to lots of inventive vegetarian and vegan dishes. If you have guests with specific dietary needs, all you need to do is let us know and we will make sure they are very well taken care of.
Whatever event you have planned in Hendon, the Hog Roast Hendon team will be able to tick all of your boxes and provide you with a fabulous freshly made menu full of varied dishes and high-quality locally sourced produce for any occasion.