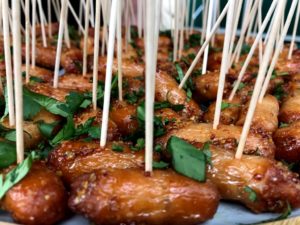 If you want a high-quality mobile catering package for any event in this district of North London, the Hog Roast Hornsey team have the expertise, experience and enthusiasm to provide it. Not only are we the number one hog roast company in the Hornsey area, we are also a very versatile team who are capable of creating exciting menus that are ideal for any occasion. Whilst we have made a name for ourselves with our classic hog roasts thanks to the quality of our ethically reared meat and our skill in preparing it, we are continuing to build an equally impressive reputation for being an incredibly versatile catering company who are capable of providing fabulous feasts for any type of event. We are able to do this because we don't only offer the best slow roasted pork in Hornsey – we have an increasingly varied repertoire that offers more than enough choice to cater for a wide range of tastes and diets. We offer a range of other slow roasted meats that are just as high in quality, succulent and tasty as our signature pork, as well as meat and dairy-free alternatives, and an abundance of varied dishes that are guaranteed to please any palette.
A Unique Catering Experience With Hog Roast Hornsey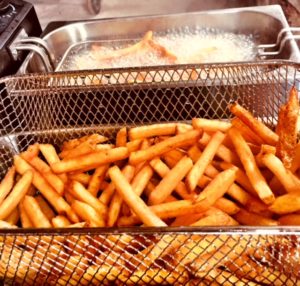 Here at Hog Roast Hornsey, we have the ability to adapt to any environment and tailor our approach to meet your needs perfectly. We are able to cater to an excellent standard in any indoor or outdoor location in Hornsey and no matter where we are, we always freshly prepare all of our dishes on-site using the finest locally sourced ingredients in every aspect of our food. We are also able to present and serve your food in different styles, depending on the nature of your event and the level of formality you require, which means that we are the ideal catering option for large community events, smaller private parties and special occasions such as wedding receptions.
The scope and quality of Hog Roast Hornsey's food, and our attentive and adaptable style of service make us the optimum catering choice for any event taking place in Hornsey.