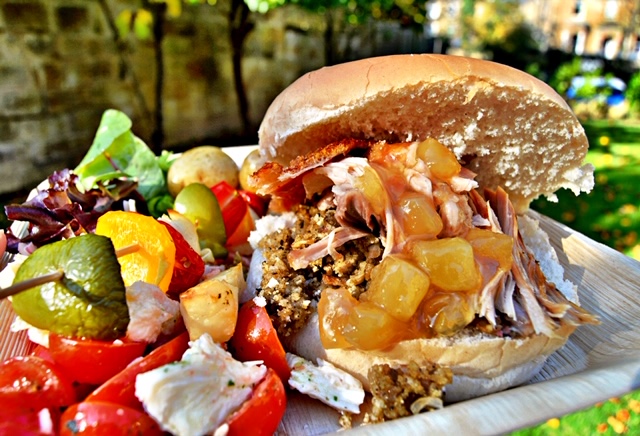 Pinner may have had an annual street fair every year since 1336, but even this incredibly longstanding tradition is not as old as the hog roast cooking method, which dates all the way back to ancient Roman times. Here at Hog Roast Pinner, we have made it our life's work to put this fabulous cooking method well and truly back on the culinary map by combining it with our own unique contemporary menus and utilising the most advanced cooking equipment available on the market.
It is this winning combination of the traditional and the modern that sets us apart from our competitors and has led us to become the leading supplier of hog roast catering services in the Pinner area. Our high quality, ethically-reared meat and talented chefs enable us to produce the most succulent and flavoursome pork for any event in the Pinner, from street fairs to elegant wedding receptions and everything in between.
We also provide a wide range of varied and modern menus that meet the needs of all of our diners, including vegetarians, vegans and those with specific dietary requirements.
Pinner's Number 1 Hog Roast Caterer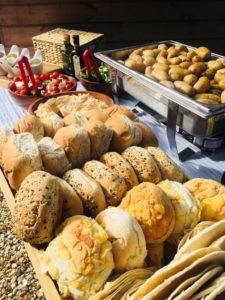 Here at Hog Roast Pinner, we thrive on the variety of event we cater for and we love being able to please everyone with food that is as diverse as our diners.
We are highly experienced in superior outdoor catering solutions and we have the ability to cook in any setting whilst always delivering top quality food and service. Even though we are a more popular choice for outdoor events, our versatility also allows us to cater with equal success in smaller, indoor venues, which means you can enjoy our food at any time of year, whatever the weather.
Our range of meat, dairy and gluten-free dishes are always just as big a hit as our slow-roasted pork and if you would prefer an alternative meat, we can also supply beef, chicken, turkey and lamb that is just as tender and tasty. Whatever you choose, we can guarantee that everything will be freshly made at your venue using the best locally sourced ingredients and we can either serve your meal as a buffet or a formal 3 course meal, depending on your preferences and menu choice.
Hog Roast Pinner's innovative approach to catering will make you very glad you chose us to cater for your special occasion.