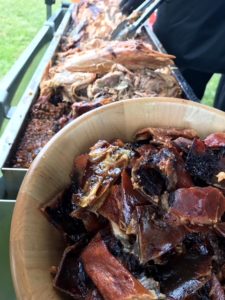 Potters Bar may be a popular place to live for commuters who work in London, but if you are planning on hosting an event closer to home and you are looking for a top notch local catering company, we're sure that you will be very pleased with everything that the Hog Roast Potters Bar team can offer you. If you want a superior hog roast dining experience whilst also being able to choose from a multitude of diverse dishes that will be suitable of guests with different tastes and dietary considerations, we are the ideal catering company for you. We don't do pre-made, limited menus that are only appropriate for certain types of events. Our versatile methods and multi-skilled catering team allow us to freshly prepare all of our food on-site and offer you a bespoke menu that will suit the style of your event perfectly, whether you would like a classic hog roast feast for a large outdoor event, an enticing buffet for a private party or a polished 3 course meal for a special occasion, we have the ability to do it all.
Traditional Cooking Methods With Hog Roast Potters Bar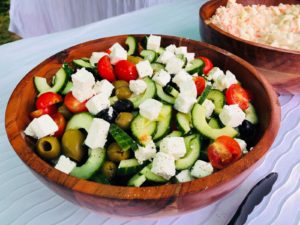 All of Hog Roast Potters Bar's flexible menu options feature a selection of different slow roasted meats, as well as creative vegetarian and vegan dishes, and an array of sides, salads, starters, and desserts that offer an enticing mixture of British and international flavours, ensuring that our food appeals to all tastes. Everything on our extensive menus will be made at your venue on the day of your event using high-quality ingredients from our impressive larder of locally sourced produce. We are able to provide top-quality fresh food in any type of location in Potters Bar, including all manner of indoor venues, which makes us equally suited to catering for smaller functions and events taking place in the autumn and winter months, as well as outdoor summer events.
If you choose the Hog Roast Potters Bar team to cater for your event, we will ensure that every detail is exactly how you want it to be and we will go the extra mile to give you and your guests a fabulous meal whatever the occasion.