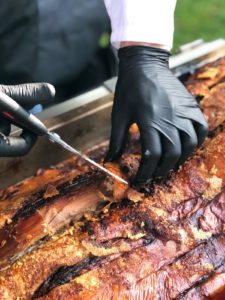 If you have an upcoming event in this popular commuter town on the River Thames and you don't want the headache of doing the catering yourself, the Hog Roast Staines are here to assist you. We specialise in the age-old art of slow roasting meat and we have expanded the horizons of this traditional cooking method by merging it with our own unique modern menus, which enables us to showcase an important part of our culinary heritage whilst also ensuring that our food meets the needs of today's diners. The quality of our pork is second to none as we are always very careful about where our meat comes from. We only ever select pork that has been produced by ethical suppliers, and we give it all the love and care it needs to make sure it is falling off the bone and full of its own natural flavour by the time it is ready to be served. In order to get our diners involved in the cooking process, we never arrive on-site with everything already made. We always prepare our meat at the venue and we will arrive several hours before the event is due to start so that our on-site chef can invest the time and patience required to cook our pork perfectly.
Celebrate In Style With Hog Roast Staines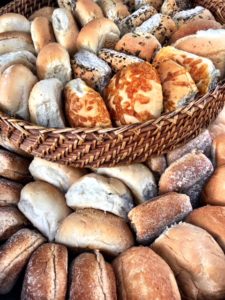 Here at Hog Roast Staines, we don't just prepare our pork on-site – we make all of our other dishes from scratch on the day too. If you do require a more varied menu, you can choose from a tempting selection of other slow roasted meats, plus lots of lovely meat and dairy-free dishes too. For more formal celebrations we offer contemporary 3 course meals with full table service provided by our own events team, as well as the option of having a stylish canape welcome reception for extra special occasions. We are able to freshly prepare any type of menu in any location, whether it be a large outdoor space or a cosier indoor setting.
If you want a superior mobile catering option for any type of event in Staines, in addition to the most flavoursome and succulent slow roasted pork in the area, hiring the Hog Roast Staines team will ensure that the food and service you receive for your event will be of the highest possible quality.