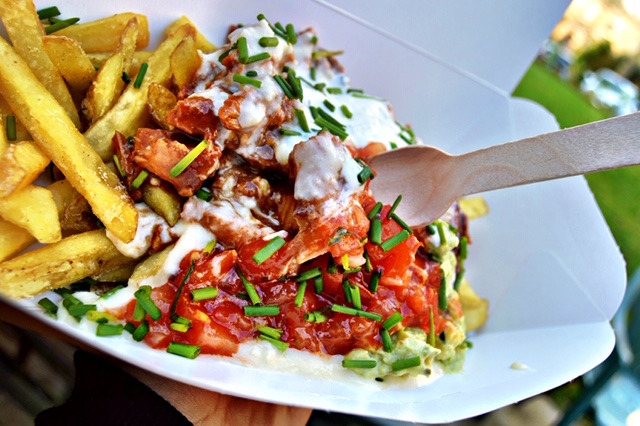 If you want to take advantage of Sunningdale's vast parkland by hosting an event outdoors, or you are looking for some great food for a local community arts event, the Hog Roast Sunningdale team have the knowledge and experience to be able to provide you with your ideal menu and style of service for any type of occasion.
Not only are we the local leading supplier of hog roasts, we can also cater in any location in Sunningdale for any manner of event, both large and small in scale. We are expert outdoor event caterers with many years' experience of making a lot of people happy with our superb slow-roasted meat and inventive, modern menus, but thanks to our versatile approach, we can also cater in more intimate indoor venues.
Professional, Experienced Hog Roast Sunningdale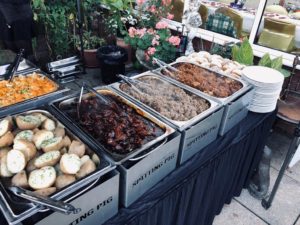 Our hog roasts are considered to be the best in the area because we are very discerning about where our meat comes from and we have the ability to cook it to perfection time and time again. All of our pork is ethically reared and patiently prepared by our skilled chefs until it is melting in the mouth.
It is the backbone of what we offer but even if you are not a pork fan, you will still love our food because our menus are so varied. We also offer a selection of different, equally high quality slow-roasted meats and whole roasted-salmon, as well as a large choice of vegetarian and vegan dishes. Here at Hog Roast Sunningdale, we always go the extra mile to make sure all of our guests are happy, well fed and don't have to compromise.
All of our meat dishes, alternative options, sides, salads, starters, desserts and canapes are always freshly made from scratch on site using the best locally-sourced ingredients and we will serve your menu in the way that best suits your events. Our plentiful buffets always go down a storm for any type event, but for extra-special occasions, we can provide full table service and a canape welcome reception, courtesy of our own front of house and waiting team.
If you want full flexibility, menus that cater for diverse tastes and the best pork in the area, Hog Roast Sunningdale have the ability to give you everything you need for your special day.