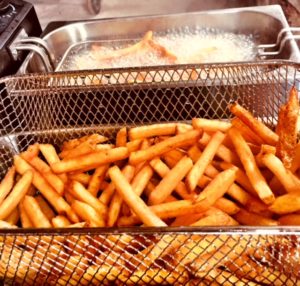 This rugby-loving, cultural town in southwest London is the setting for lots of enjoyable events throughout the year and if you are planning one of your own and you want a sociable style of service and a menu full of great locally sourced produce, you have definitely come to the right place. The Hog Roast Twickenham team are the front runners in hog roast catering in Twickenham and beyond and our diners can't get enough of our succulent slow roasted pork, especially when it is served alongside our signature crunchy crackling and velvety homemade apple sauce. We always cook our meat on-site and we are able to do so in any location, either indoors or outdoors, anywhere in Twickenham. We are always on-site bright and early to allow plenty of time for our talented chefs to complete the delicate slow roasting process and by the time the pork is ready to be served, we can guarantee that everyone's mouths will be watering. No matter how many diners we are feeding, we always deliver the same high standard of service, generous portions and freshly made food.
An Unforgettable Dining Experience With Hog Roast Twickenham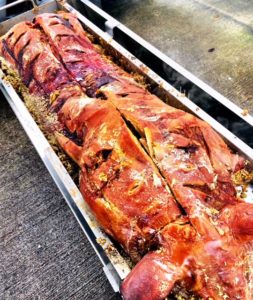 The Hog Roast Twickenham team aren't just the ideal catering option for large-scale outdoor events that require a lot of food for a big crowd. We always adapt our approach for every event we cater for and we will follow your wishes to the letter when it comes to the style of service you would prefer and the dishes on your menu. We offer a very varied array of other options, including different slow roasted meats, tasty vegetarian and vegan dishes, and contemporary 3 course meals for special occasions. We place a great deal of importance on the freshness and quality of all of our food, which is why we always freshly prepare all of our dishes on-site using only the finest locally sourced ingredients.
If you want fantastic freshly made food, excellent service and a menu that will suit the needs of your guests perfectly, you won't find a mobile catering company in Twickenham who are more equipped to meet all of your event catering requirements than the Hog Roast Twickenham team.