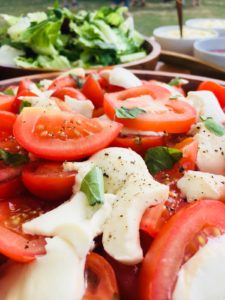 If your dream catering choice for an upcoming event is a traditional hog roast feast but you feel this might not be viable in an urban setting, think again. Here at Hog Roast Uxbridge we specialise in providing the finest example of hog roast catering in the area, and not only that, we are able to give you your ideal catering package in any type of environment. Whilst our style of catering is great for large outdoor events, our adaptable team and varied menus also make use an equally fantastic option for smaller indoor parties and more formal occasions. Our unique approach to catering involves showcasing a classic cooking method along with modern menus that are brimming with superior locally sourced produce. We spend a great deal of time and effort into sourcing the best ethically reared pork available and we put just as much work into ensuring it is cooked to perfection, oozing with flavour and so tender that is it melts in the mouth every time. The rest of the ingredients we work with are just as high in quality, and we use only the freshest fare in all of our dishes, from our organic fruit and veg to our free-range dairy products. What's more, we always make everything from scratch on-site so that you can enjoy our fantastic produce at its very best.
Menus Designed To Excite And Astound In Uxbridge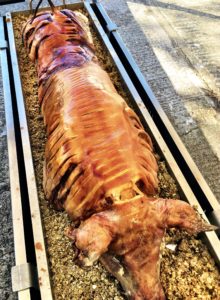 Hog Roast Uxbridge's fabulous ingredients are the starting point for our exciting range of menus, which are designed to offer options that are suitable for everyone. This includes a mouth-watering selection of other meats, all prepared using the same classic slow roasting method, in addition to lots of imaginative vegetarian and vegan options.  We also offer menus that vary in style, from self-service buffets to 3 course with table service, which makes us the optimum catering option for any type of event in Uxbridge, such as wedding receptions, local markets and festivals, family gatherings, office parties and much more.
If you want an unforgettable hog roast experience, combined with a versatile, freshly made menu that caters for a wide range of different tastes and diets, the Hog Roast Uxbridge team should be your first choice for all of your catering requirements for any event in Uxbridge.