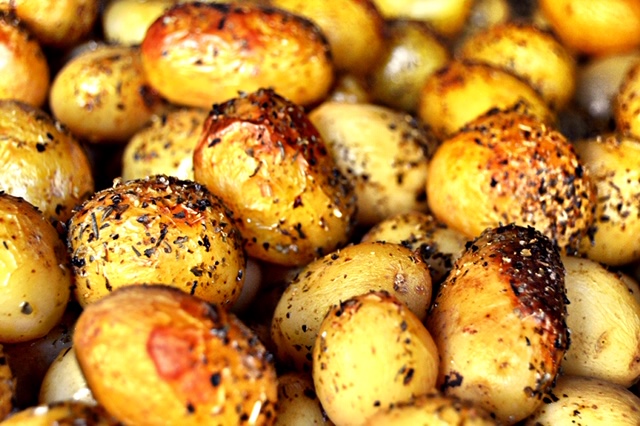 A delicious meal plan is the key ingredient to hosting a memorable event – and no one serves mind-blowing food like Hog Roast Sunbury-on-Thames! For our most recent client, Roberta, this made us the ideal addition to her multi-celebration, which honoured the belated 50th birthdays of both her and her husband.
This party also happened to coincide with the 50th birthday of the couple's dear friend and served as a farewell gathering for another family friend, who was relocating to Malaga. Not only that, but it allowed Roberta's son to have a proper send-off with all his mates, as he prepares to switch schools!
With lots to celebrate, Roberta had asked the Hog Roast Sunbury-on-Thames team to come up with a flavourful menu for all 30 guests. Our catering manager, Darren, suggested our signature Classic Hog Roast Menu, which Roberta agreed was perfect for what she had envisioned.
On the day of the party, the tantalising aroma of slow-roasted pork filled the air, setting the stage for a feast that would satisfy even the most discerning palates. As the guests arrived, they were greeted with smiles and warm embraces from their host. The atmosphere was buzzing with excitement, as friends and family mingled, catching up on each other's lives as they anticipated tucking into the mouth-watering spread.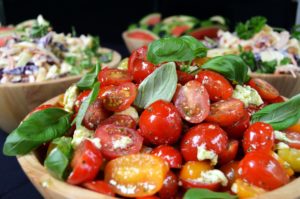 As promised, Hog Roast Sunbury-on-Thames team had taken care of every detail, ensuring that the celebration was seamless and stress-free for Roberta and her loved ones.
The highlight of the event was the succulent hog roast, cooked to perfection by our skilled chefs. Accompanying the hog roast, Hog Roast Sunbury-on-Thames had prepared a variety of side dishes, carefully selected to cater to different palates. From gourmet coleslaw to beautifully presented fresh garden salads and beyond, each dish was crafted with precision and attention to detail. The catering team also prepared a meat-free option of grilled vegetable and halloumi skewers, ensuring everyone was catered to.
As the guests savoured the delicious food, laughter and conversation filled the air. Roberta felt overwhelmed with joy and gratitude as she celebrated this special day with loved ones and was immensely grateful for Hog Roast Sunbury-on-Thames' involvement.
As the evening drew to a close, guests were delighted to find their very own "party bag" filled with delectable leftovers from the meal. This thoughtful gesture allowed attendees to savour the flavours of the celebration even after the party had ended.