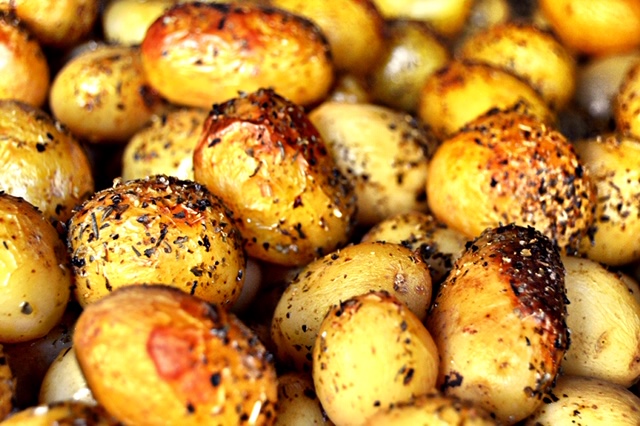 Earlier this month, the employees of OWS Fire Rated came together for a very special reason! Excitement was in the air as the company's assistant manager, Craig, had organised a fun-packed day for staff as a way of rewarding them for their hard work and dedication.
Not only did this treat provide an excellent chance for Craig and his staff to relax and unwind, but thanks to the client's clever inclusion of a thrilling Crystal Maze course and Hog Roast Teddington's famous Menu 3, it was a great team-building exercise, which helped the group to forge iron-clad bonds!
Hog Roast Teddington's catering manager, Darren, was happy to take the lead on this event, and, ensuring the party started on the right footing, he prepared a banquet of sumptuous slow-roasted pulled pork, crispy pork scratchings, sage and onion stuffing, applesauce and a mixture of sweet potato and regular fries for the team of 30. We also included a selection of bread rolls and wraps along with our incredibly tasty grilled vegetable and halloumi kebabs, which are a firm favourite among our veggie and vegan fans!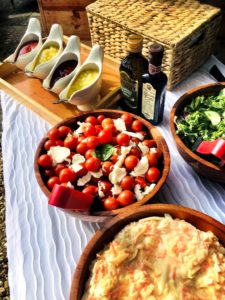 To maintain an eco-friendly touch, the food was presented to the guests on stylish bamboo crockery with matching cutlery, ensuring a sustainable and environmentally responsible approach. This thoughtful consideration was something the guests really seemed to appreciate.
The mouthwatering menu was a delightful array of flavours, which satisfied everyone's taste buds and was the perfect prelude to the afternoon activity.
Laughter and cheers echoed through the venue as the group chowed down on our delicious grub. After clearing their plates, the guests headed off to tackle the Crystal Maze course and Hog Roast Teddington busied themselves with clearing away the leftovers and returning the site to its pre-party state.
As the sun set on this memorable day, the employees of OWS Fire Rated left with happy hearts, full bellies, and unforgettable memories. Hog Roast Teddington's hog roast brought everyone closer together, reinforcing the sense of unity and teamwork that makes OWS Fire Rated the great company it is.
Following the event, Craig expressed his gratitude to Darren and the Hog Roast Teddington team for crafting a delightful meal that surpassed everyone's expectations. The combination of delicious food and thrilling games created memories that would undoubtedly be cherished for years to come.