It has been a long, hard-fought few months of Rugby World Cup action, but we're finally down to the last two with New Zealand and South Africa going head-to-head for one final game to settle the matter of world champions. And of course while here at home in the UK we may be commiserating for the England team after a heart breaking loss at the hands of South Africa in the dying moments of the semi-final, we can still look back on an excellent tournament and look forward to what is assured to be a nail biter this weekend for the final!
At Hog Roast Sunbury we have loved having the last two months be filled with rugby world cup action because it has meant a slew of watch events for our catering teams to attend. We have loved interacting with rugby fans across the UK, whether it has been with our local rugby clubs, at pub bookings, or at event halls with locals stumping up to enjoy the England games as a community, we have had a great time serving out your match day foods and serving your halftime snacks.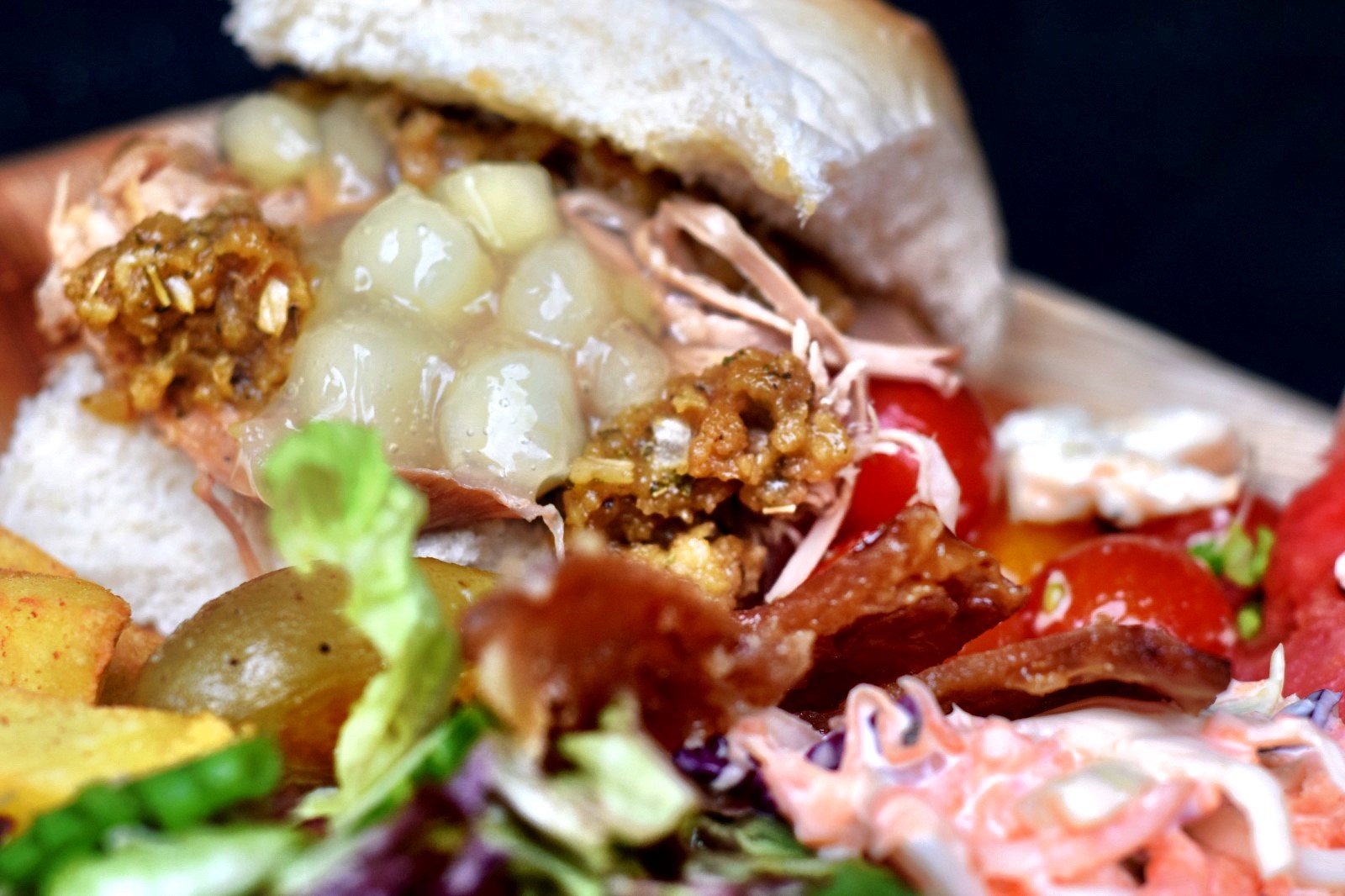 Now eyes turn to the final on Saturday, and though the home nations might not be there, we know that plenty of you will still be looking for catering so simply call up your local Hog Roast Sunbury team now to get booking! Just as we have done all tournament our teams can provide a variety of dining services to improve your match day experience. This is the next best thing to actually being at the matches in France as our team serves up an entire dining menu to be enjoyed before, during, or after the match. Enjoy kick-off with a glass of bubbly or a beer while tucking into a delicious roast dinner; pick up a halftime pulled pork roll to refresh yourself for the next 40 minutes of pulsating action; and toast to the winners with another round or even a dessert, courtesy of course again of Hog Roast Sunbury!
This is dining adequate for world champions, so get yours today with Hog Roast Sunbury for the final of the Rugby World Cup!